This barbie? A gamer. In the spirit of the summer season and the upcoming Barbie movie—to be premiered on July 21st—Xbox just announced that a hot-pink Barbie-themed Xbox Series S living in its own Barbie world is a thing, but will only be available as a giveaway item. ...Truly a sad day for everyone who would jump at the chance to pick up an iconic pink console. I am a PS girlie at heart, but just look at it—the truly custom giveaway Xbox Series S lives in its own DreamHouse, with adorable accoutrements like mini furniture and a B-shaped pool float in an itty bitty pool.
If you're feeling lucky, you can participate in the giveaway via the official Xbox Twitter account and through Microsoft Rewards starting on July 10th. Even if you don't win the Xbox, you also have the chance to win wireless controller SCUF Instinct faceplates themed after Barbie and Ken.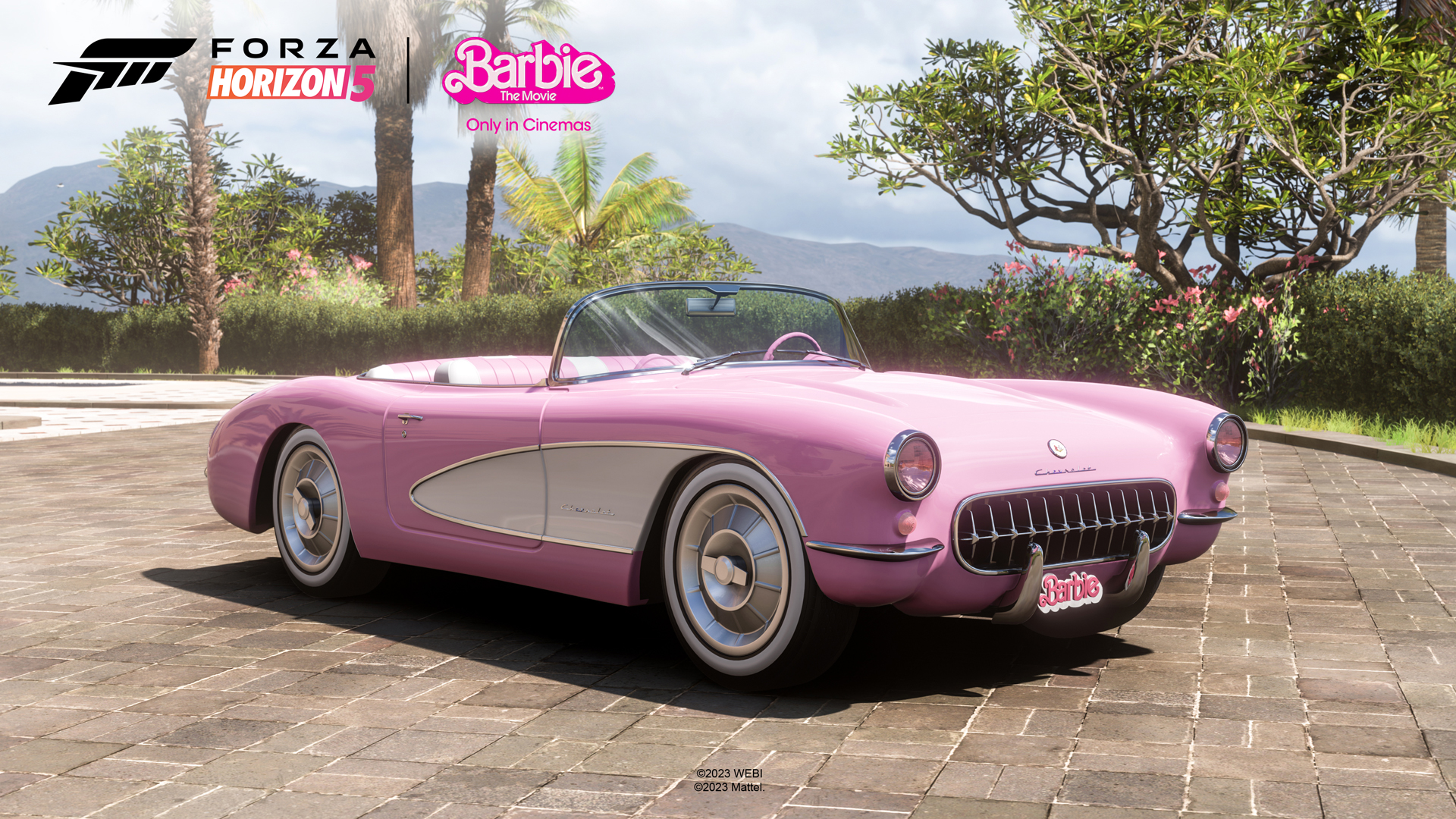 Forza Horizon 5 players will also be gifted Barbie's classic 1956 Chevrolet Corvette EV in pink and Ken's 2022 GMC Hummer EV Pickup to drive and drift with—you'll just need to download them from the in-game Message Center and they'll appear in your garage.