Trying to find cute, stylish, non-black/red gaming products? Same. In fact, I'm always on the lookout for something cute, shiny, and gaming related. This list is for my fellow gamers who would prefer a little more color in their setup or general gaming lifestyle.
In this roundup, I'll be featuring news about product launches within the past few months that might have slipped under your radar. Future editions of this post will feature more recent products, but since this one's the first, I'm focused on sharing all the products that caught my eye within that timeframe.
Please be aware that any prices listed for products below are only current as of the date this article was published. Unless otherwise indicated, none of the products in this post were sponsored.
🌷
This post may contain affiliate links, that, when used, allow me to earn a commission at no additional cost to you. This helps me keep this publication running, so thank you so much for your support!
---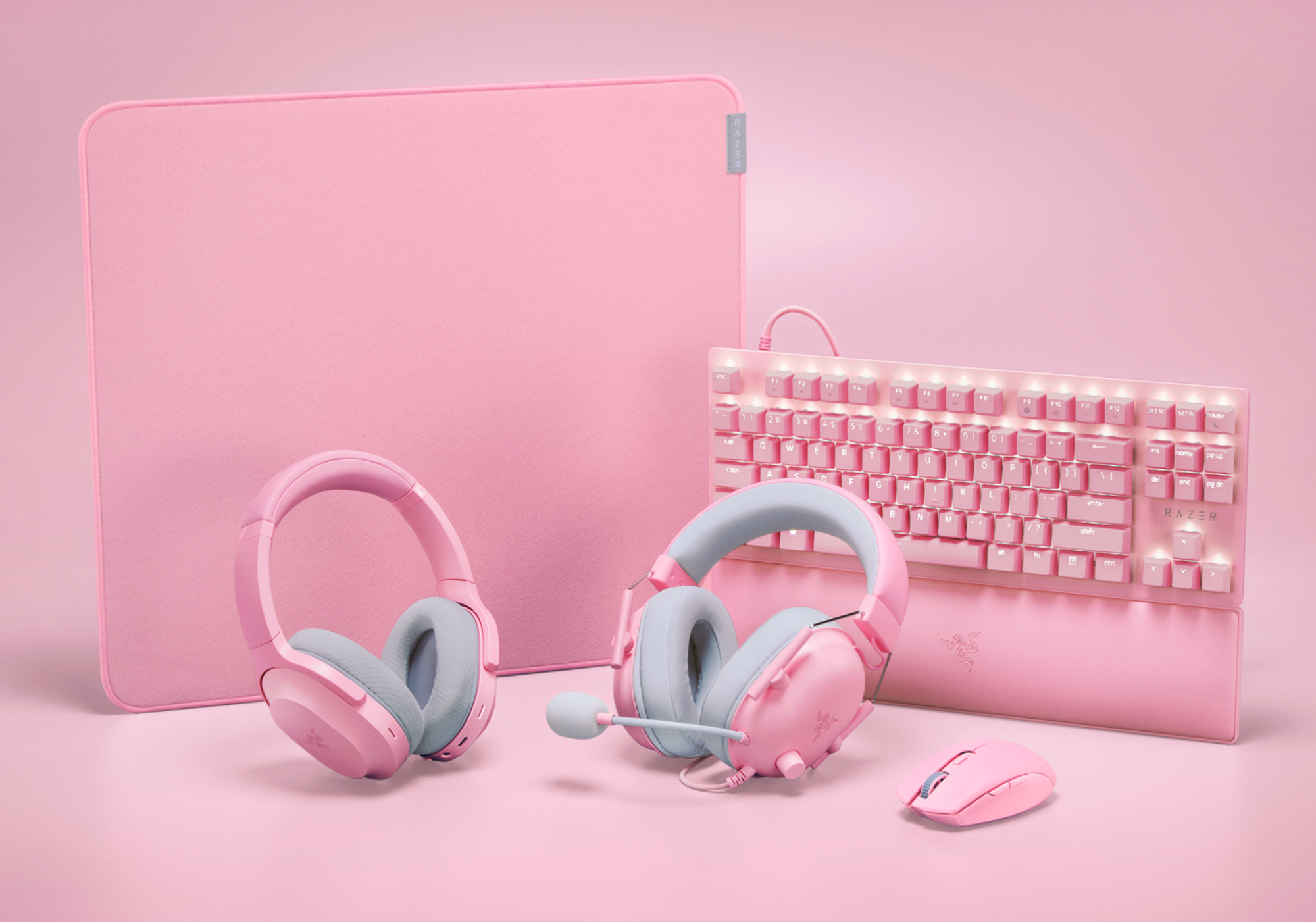 Razer has refreshed their quartz line for 2023 with some new products
Pink enjoyers, this one's for you. Razer has kicked off 2023 with some new additions to their Quartz collection—notably, their TKL keyboard, their new mousepad, the Razer Strider, and their hybrid gaming-lifestyle headphones, the Razer Barracuda.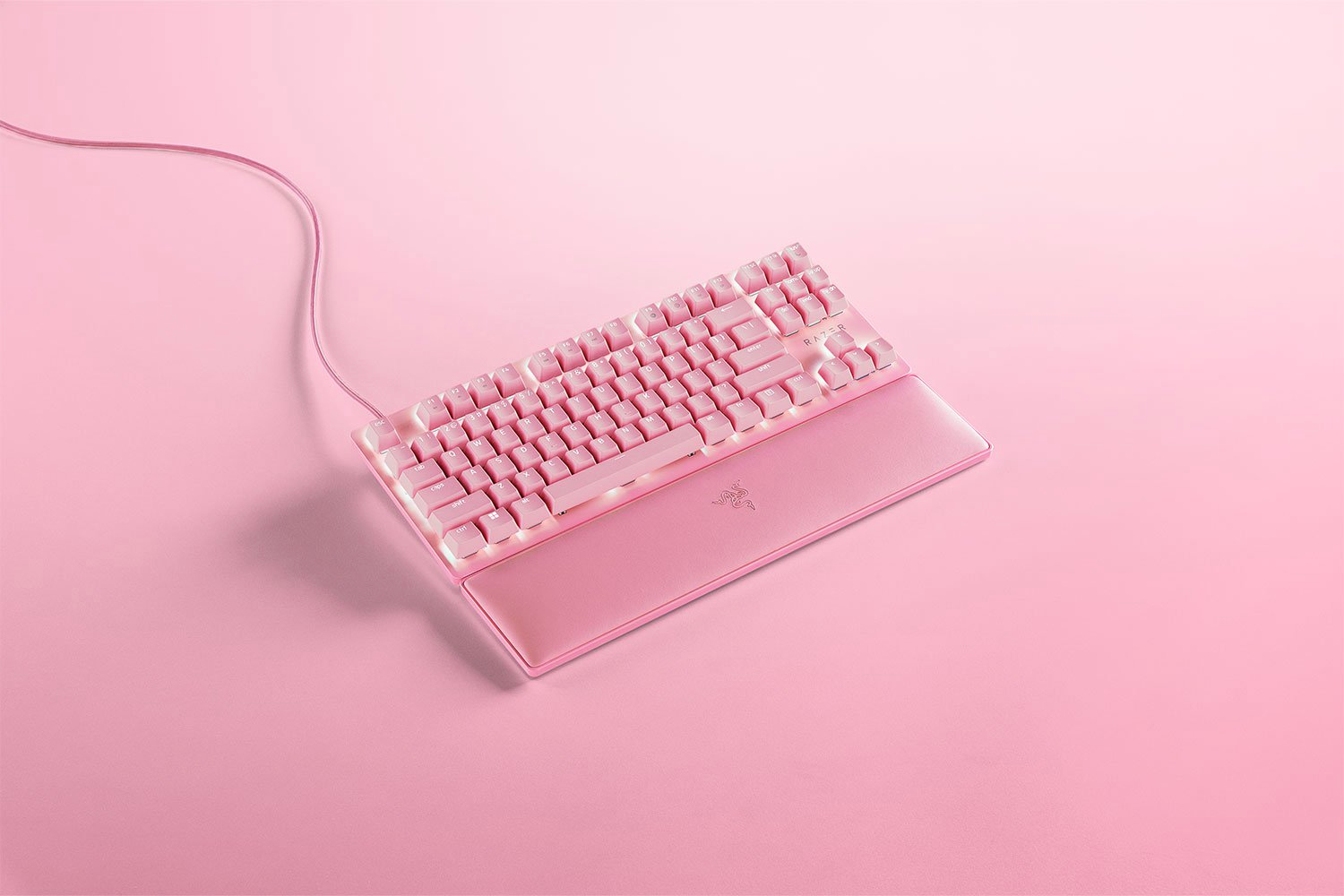 They've also recently released an updated version of their classic wired kitty gaming headset, the Kraken Kitty V2 Pro. It now features bunny ears and bear ears in addition to the classic kitty ones, for more variety in maintaining your cute gaming aesthetic. :)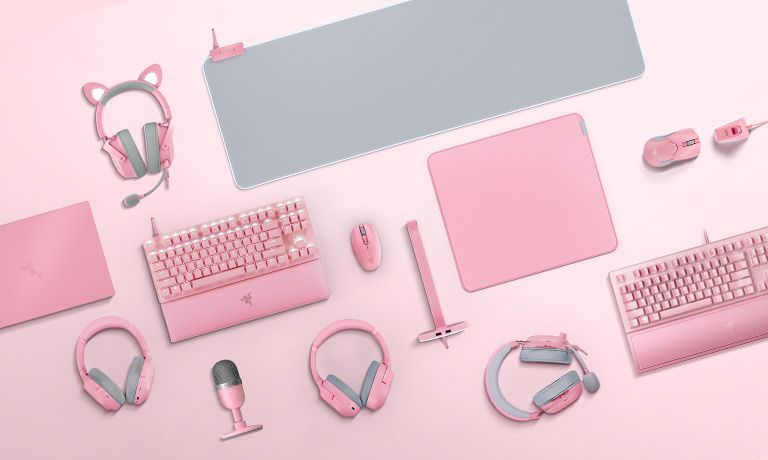 A comprehensive list of the products in their Quartz line can be found here, or can be directly purchased on Amazon here (for US-based gamers).
---
Logitech's Star Guardian collection features pretty peripherals perfect for a League of Legends session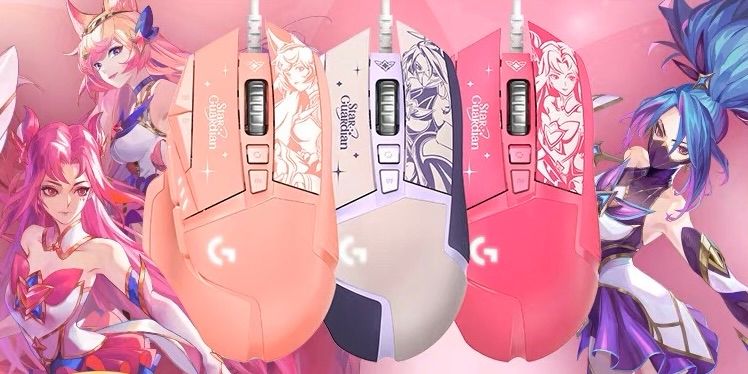 Logitech released this beautiful collab collection in the APAC region back in July 2022 (again, pour one out for my AMER and EMEA gamers). It features peripherals themed after the Star Guardians, with a pastel color palette and matching motifs.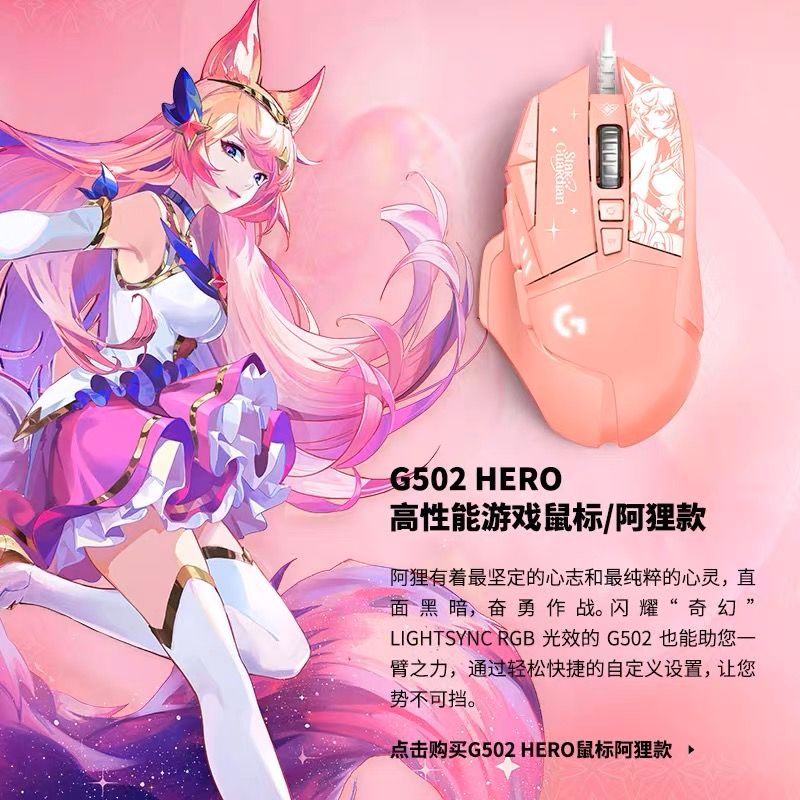 The collection includes G502 Heros featuring Akali, Ahri, and Kai'sa in pink, peach, and lavender colorways, alongside a Seraphine-themed G435 gaming headset, and a Xayah-themed G413 TKL SE mechanical gaming keyboard.
Now, if you're like me and based out of AMER, these won't be easy (or cheap) to get your hands on, but if you're determined enough or otherwise have the ability to do so, you can order this collection directly from Taobao at the following links below (login required), or buy the peripherals through a trusted proxy or forwarding service*.
🛒
*I've personally used
Superbuy
on a regular basis, and imo they've always been reliable. You can just share one of the links below with them, and they should be able to take it from there. I wasn't paid to promote them—I've just used them enough that I feel comfortable recommending them as an option.
Logitech x League of Legends Universe Star Guardian Collection via Taobao
Riot Games also has a section of their US store dedicated to the Star Guardian collection, and they're still selling a variety of merchandise, including some jewelry, artisan keycaps, and plushies.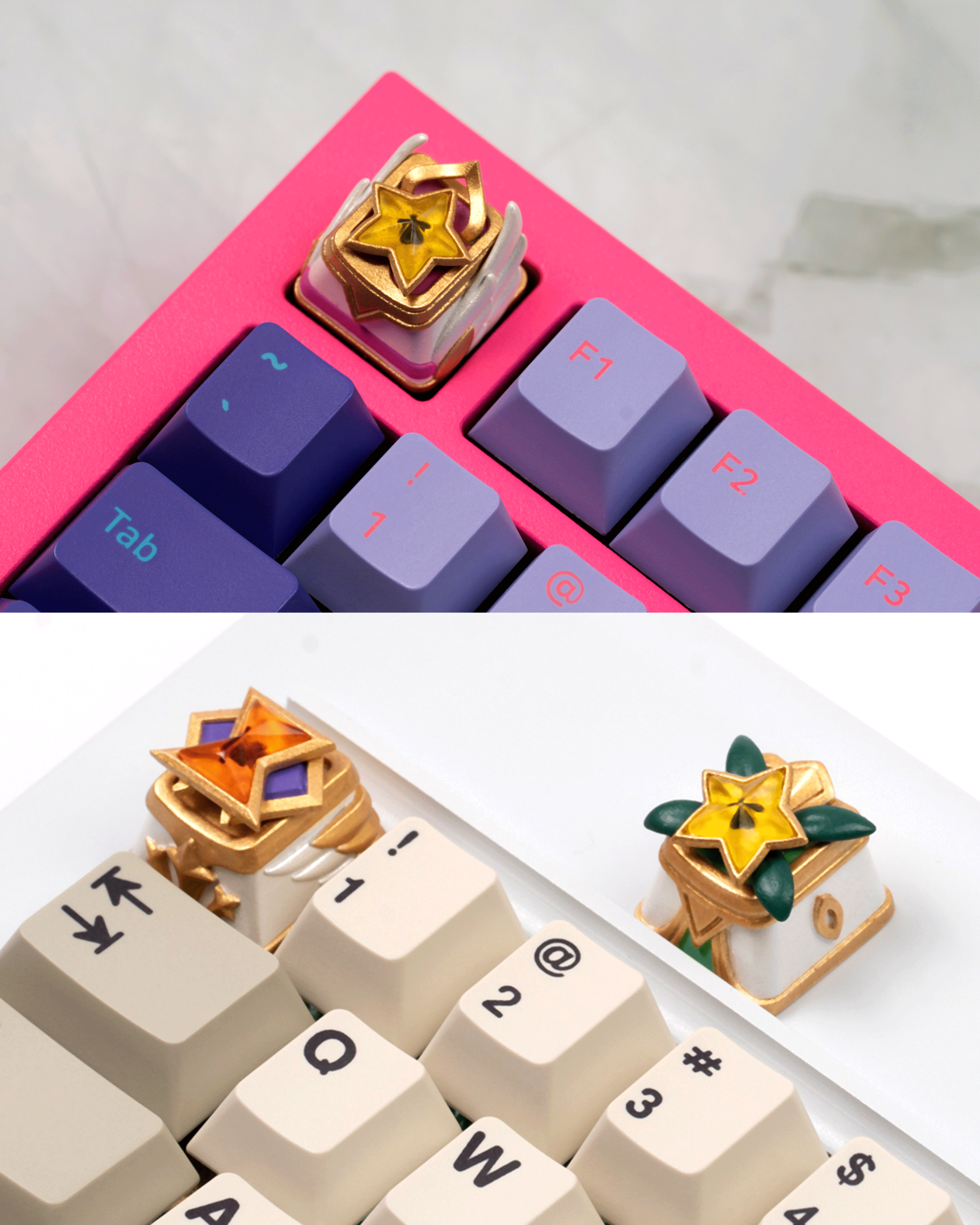 ---
...but if you're looking for more of a dreamy white with pastel accents look, Logitech G has you covered too.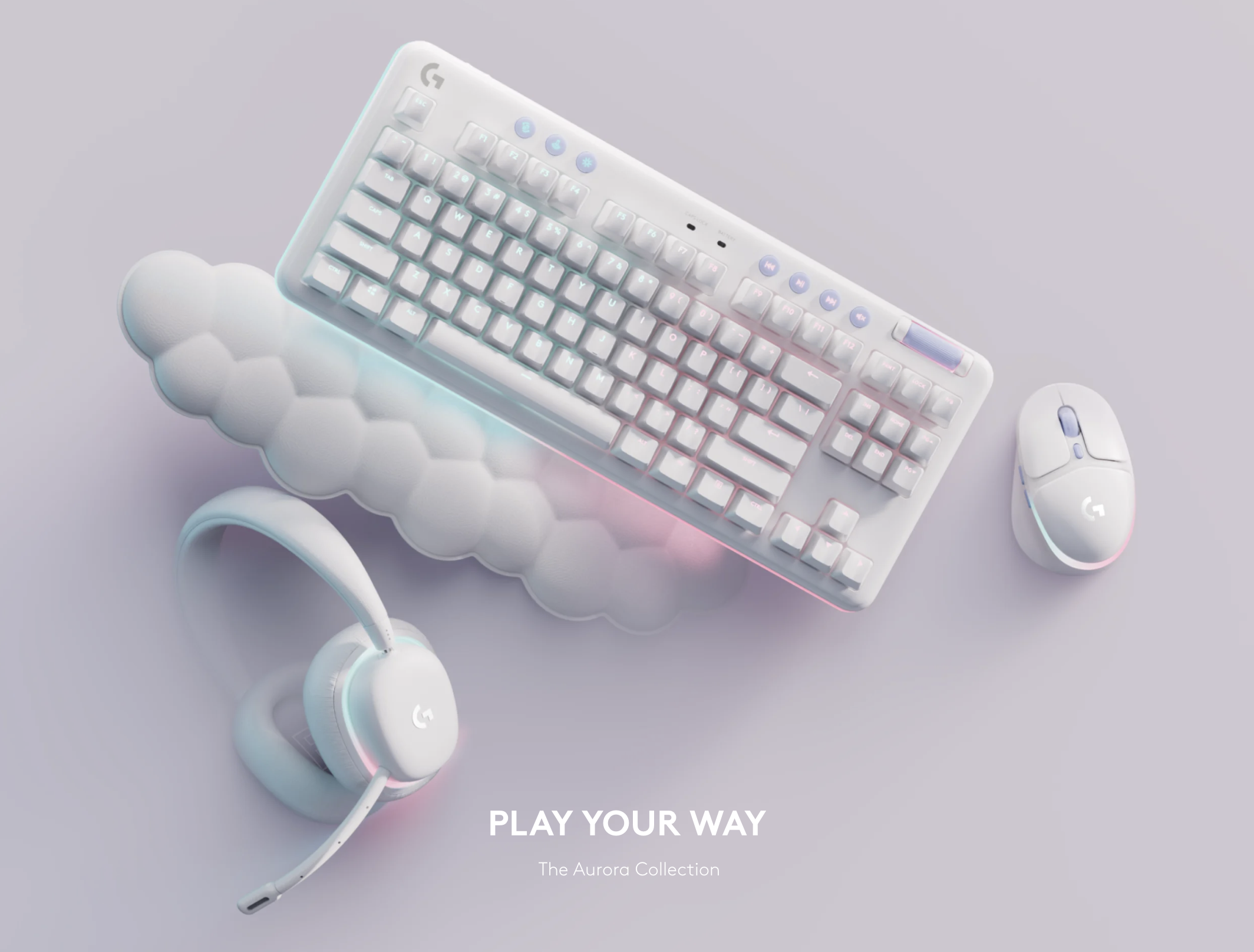 Logitech G also launched their Aurora collection not so long ago, and it features some pretty white peripherals—namely, a headset, a wired and wireless TKL keyboard, and a gaming mouse. They also produced a pink colorway (Pink Dawn) of one of my favorite mics, the Blue Yeti.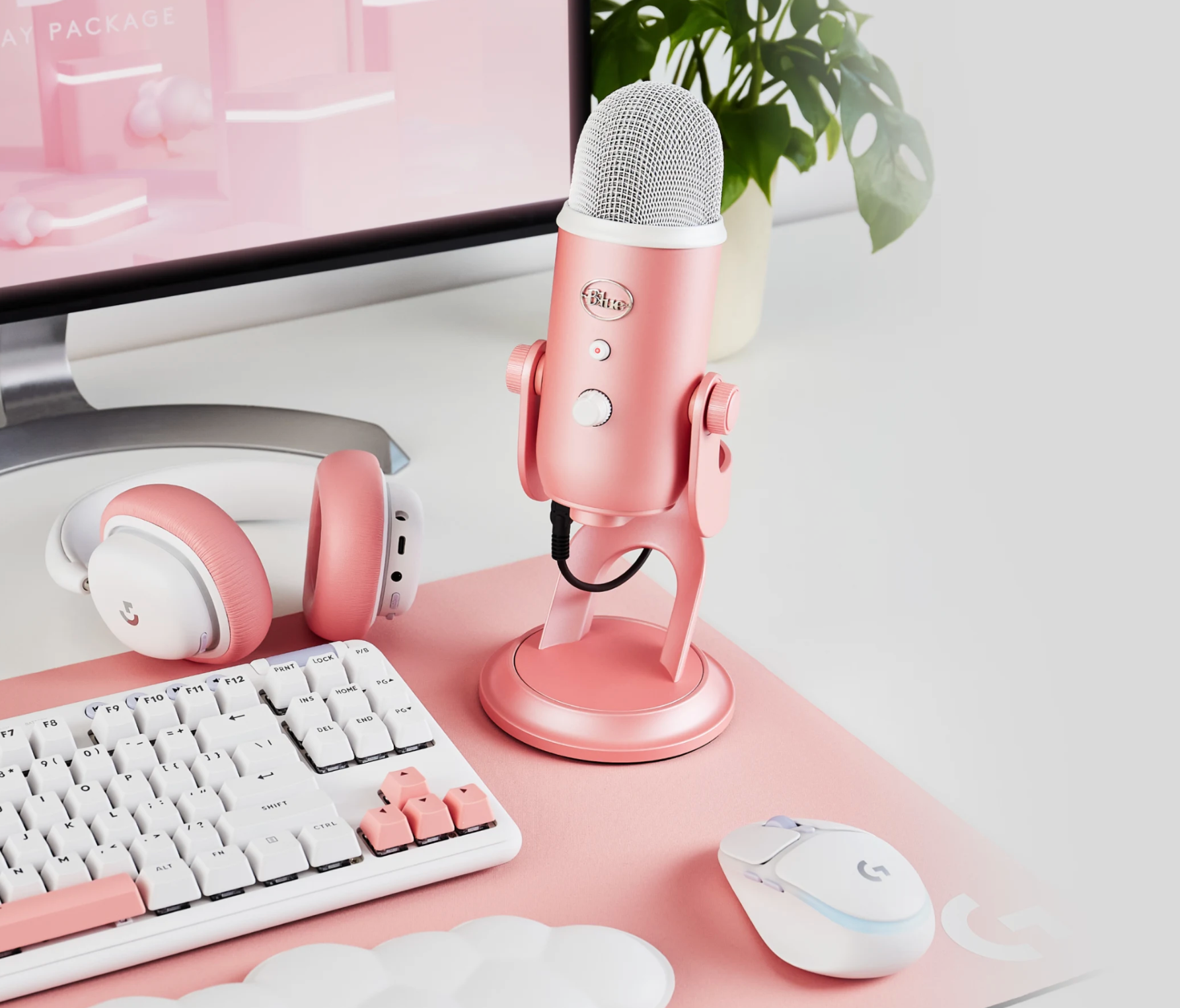 The accessories in this collection can also be customized by swapping out certain parts (e.g., the cushions for the headset, and the top plate for the mechanical keyboard). Those accessories are available here.
My favorites from the collection? Definitely the mic, the heart-shaped case for the headset, and that adorable wrist rest. It's a fluffy cloud. If you want the wrist rest à la carte, you'll have to wait for it to restock, since it's usually sold out.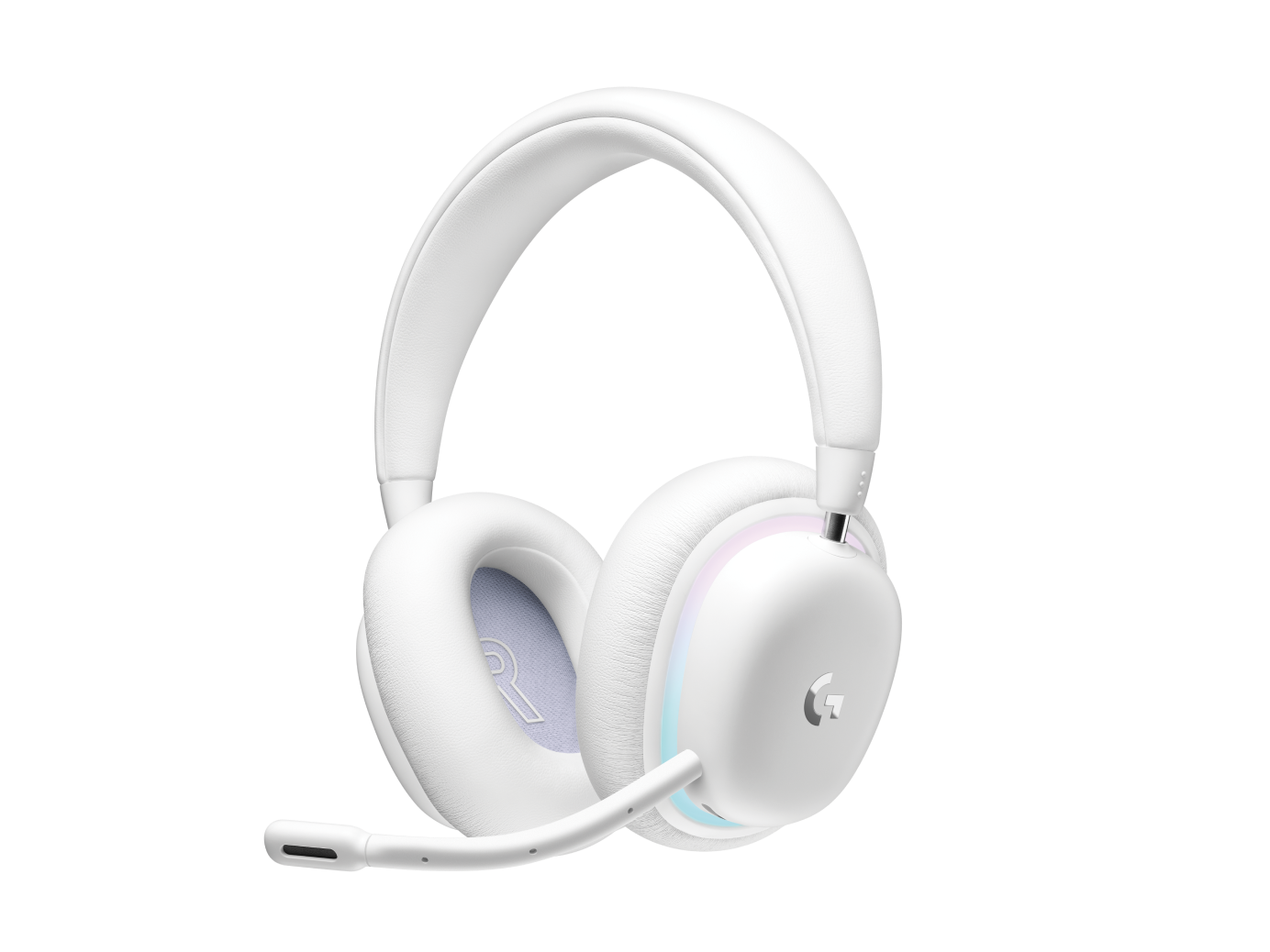 You can learn more about and/or purchase this collection via Amazon US at the following links:
☁️
P.S:
If you're really looking for a dupe of the cloud wrist rest,
this one
might work.
---
Elgato released a very pink and very limited edition Wave:3
...and it's probably in one of the prettiest shades of pink I've ever seen. I missed the boat on this one, but Elgato released a very limited run of their Wave:3 mic, and to be honest I'm not sure if they'll ever rerun this product. Might be worth keeping an eye on, because that is one gorgeous mic.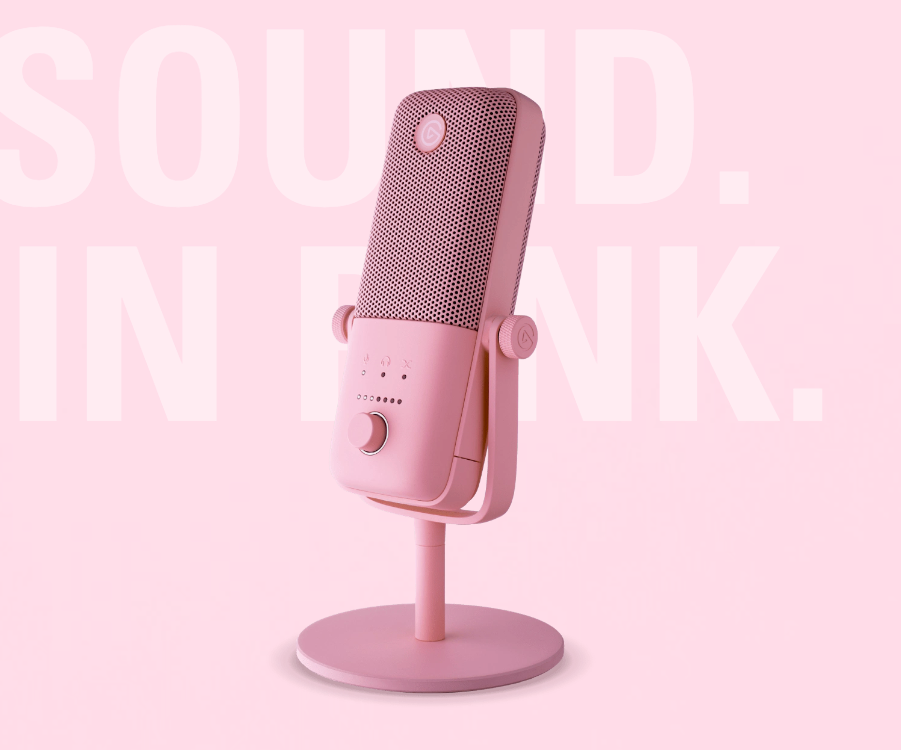 You can learn more about and admire this limited edition Wave:3 here, but as of now (January 2023), it is indefinitely out of stock.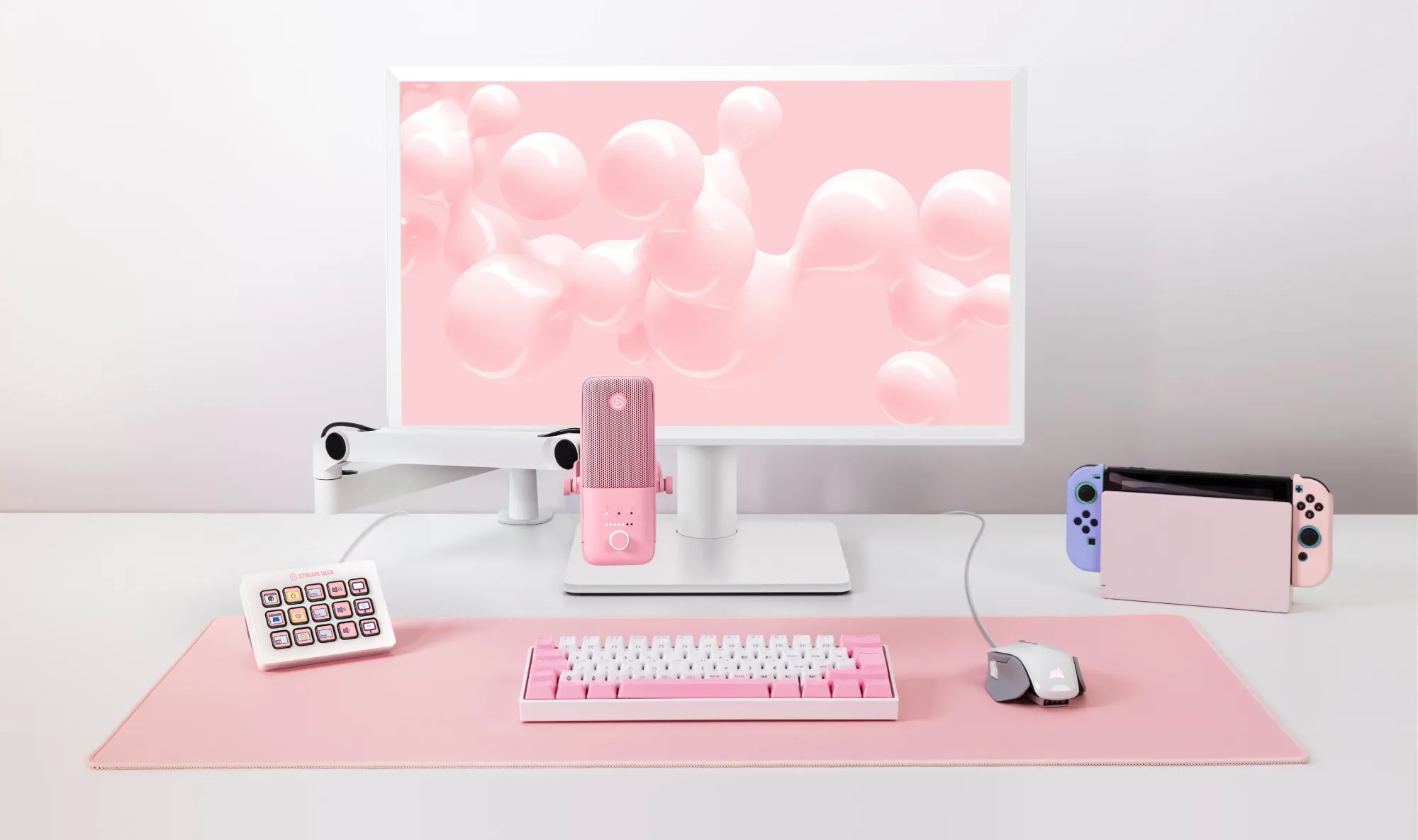 ---
Nezuko (or Demon Slayer) fans, this ASUS TUF Gaming Collection is for you

Demon Slayer fans, especially fans of Nezuko, might want to check out ASUS TUF's Demon Slayer component and peripheral collection, which has a Nezuko-themed mid-tower PC case, mouse pad, and wired headset.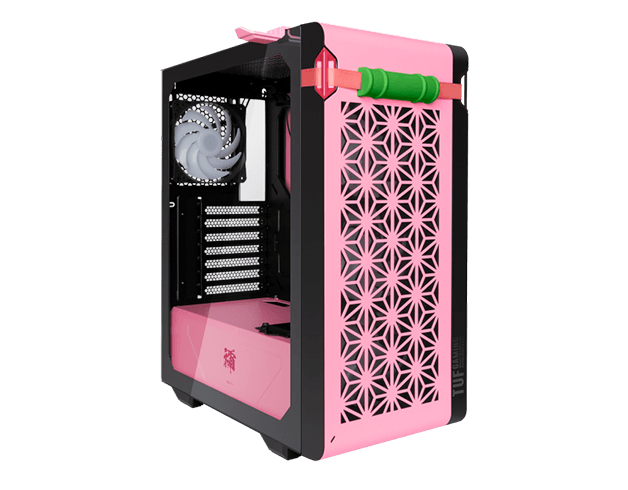 US gamers can also purchase these products directly via Amazon at the following links:
---
The ASUS ROG Strix GeForce RTX 4090, White OC Edition is a sleek white GPU for top-end gaming rigs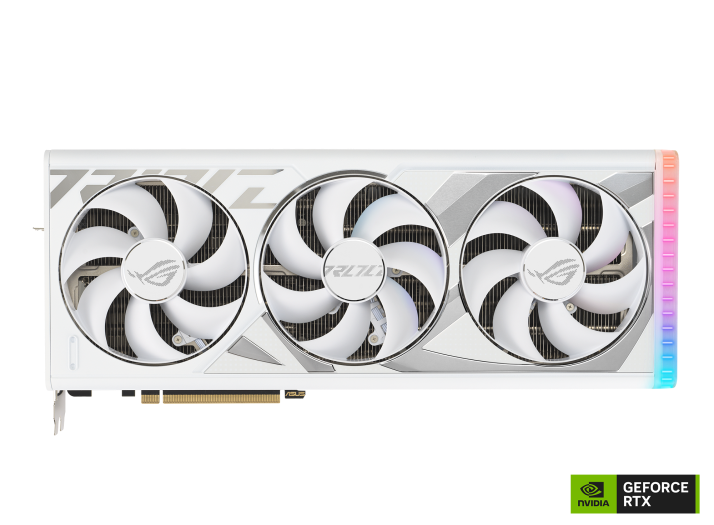 If you're looking to build yourself an absolute unit of a PC this year, you're probably on the hunt for a top-of-the-line NVIDIA or AMD GPU. The 4090 is widely considered the most powerful GPU by most, and third party manufacturers are now coming out with white variants, ASUS being one of them. As of the end of January 2023, this white variant of the ASUS ROG Strix should be somewhat available in EMEA (I've seen it in stock at some European retailers), with a TBD launch in the AMER market. Expected MSRP of this white GPU should be around 2000+ USD, considering the black variant is priced at 1999 USD.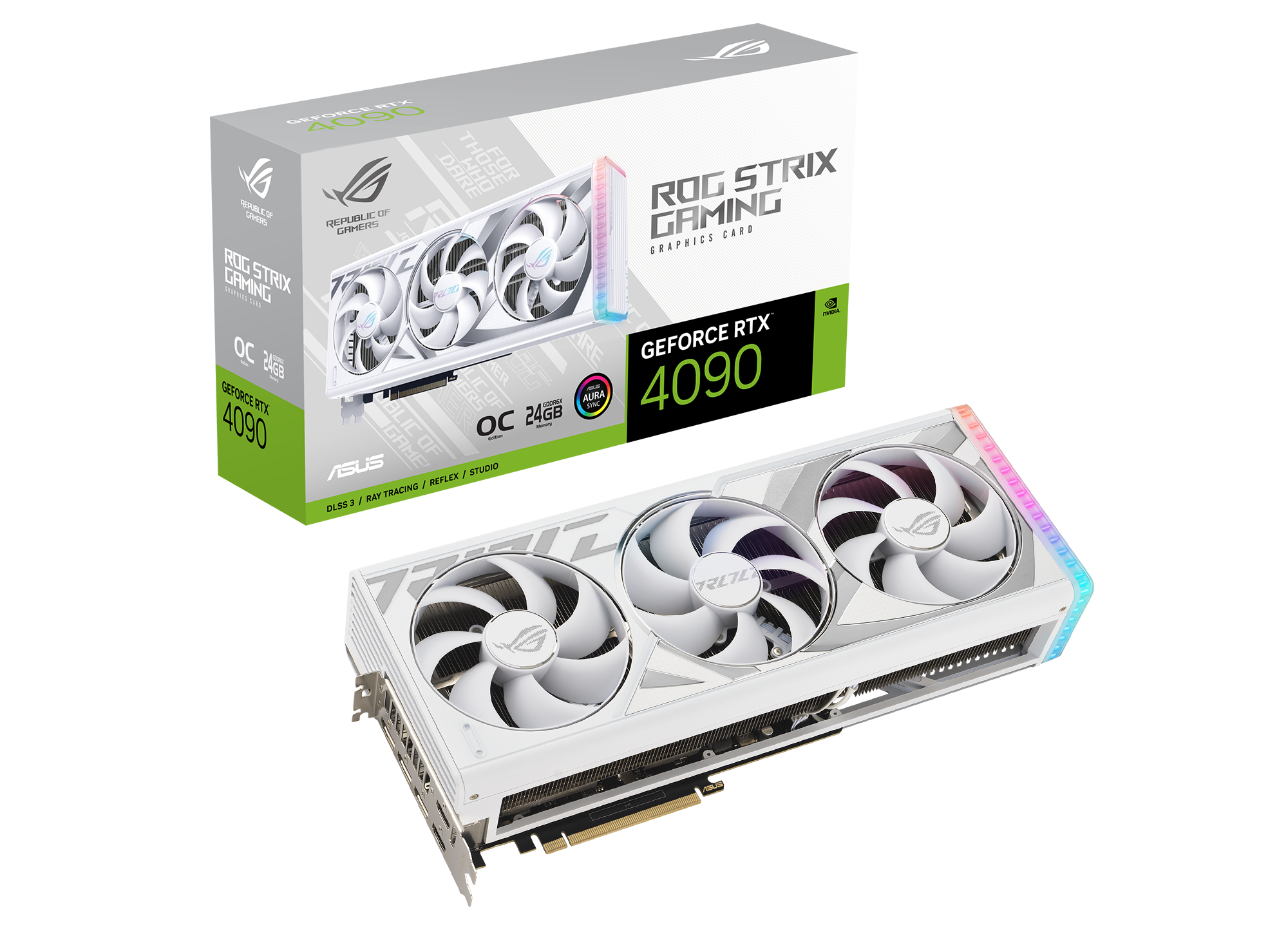 If you're ready to battle with the masses to get your hand on one of these GPUs, I always recommend keeping a close eye on local PC component stores. If you're based out of the US, I'd suggest the following retailers:
Alternatively, you can use apps like Restockify, Hotstock, or just refresh until your local Best Buy has one in stock for 0.1 seconds.
Update as of Jan 28th, 2023: This GPU is now available in certain stores across the US! MSRP is 2150 USD, ouch.
---
Live your comfy, cottagecore witchy gamer dreams with mintlodica's DSA Witch Girl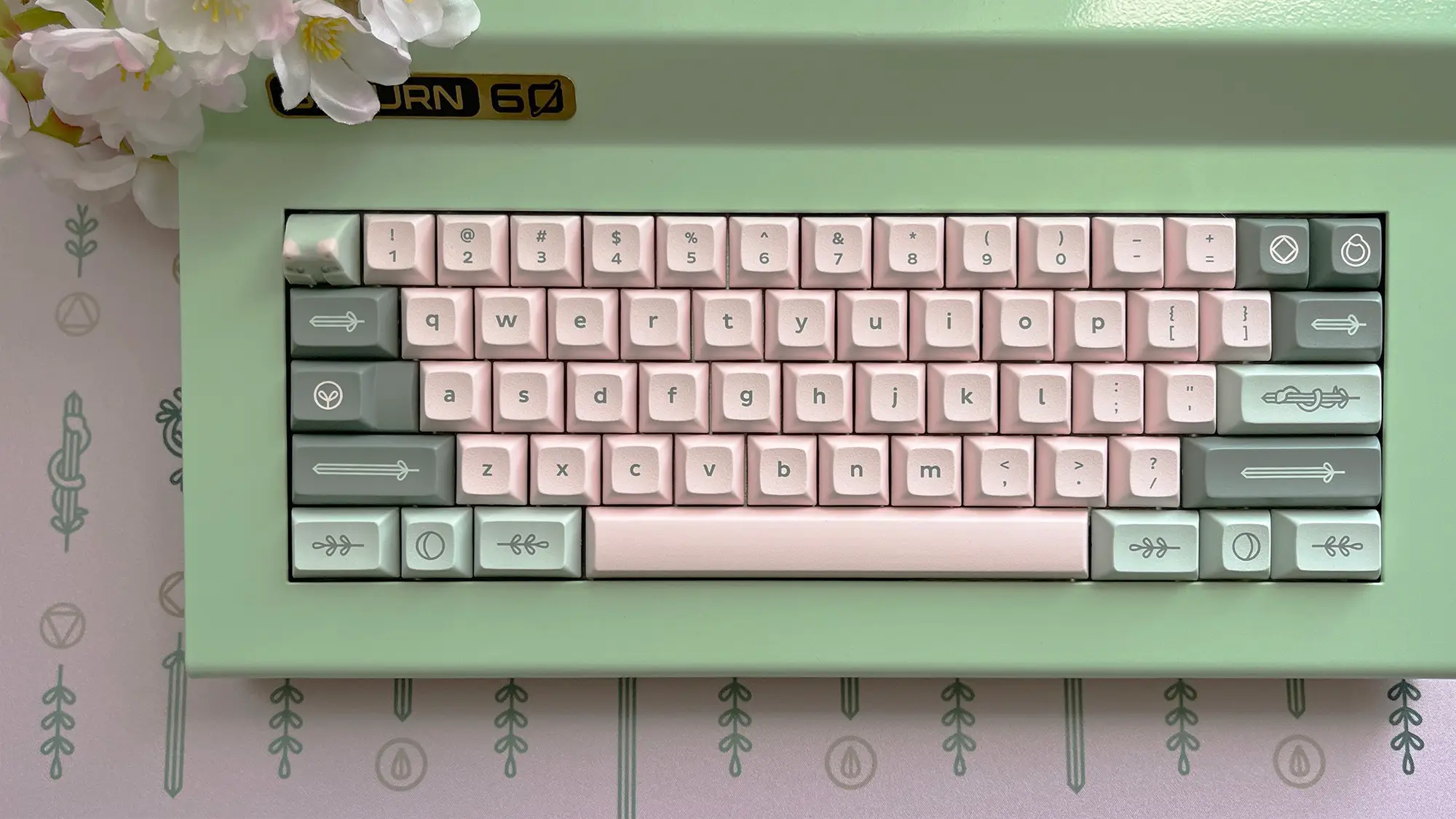 Keyboard products aren't technically just for gamers, but a lot of us do use mechanical keyboards for gaming (me included), so dressing up your mech keeb with keycaps is one of the best ways to customize your trusty kbm setup.
Mintlodica's DSA Magic Girl keycap set was one of the keycap sets that lured me into the world of mechanical keyboards. DSA Witch Girl is just as beautiful of a keycap set, and is now available open for pre-orders (also referred to, colloquially, in the mech keeb world as a "Group Buy").
Witch Girl™ feared for their intuition and powers. A collection inspired by motifs near and dear to the designer. Cast spells with the moon, fight with swords, and lean on nature. (via mintlodica)
The base kit is 150 USD, and pre-orders are open until February 17th, 2023 @ 11:59 PM PST, so consider getting on this if you'd like these keycaps for yourself.
You can pre-order DSA Witch Girl here.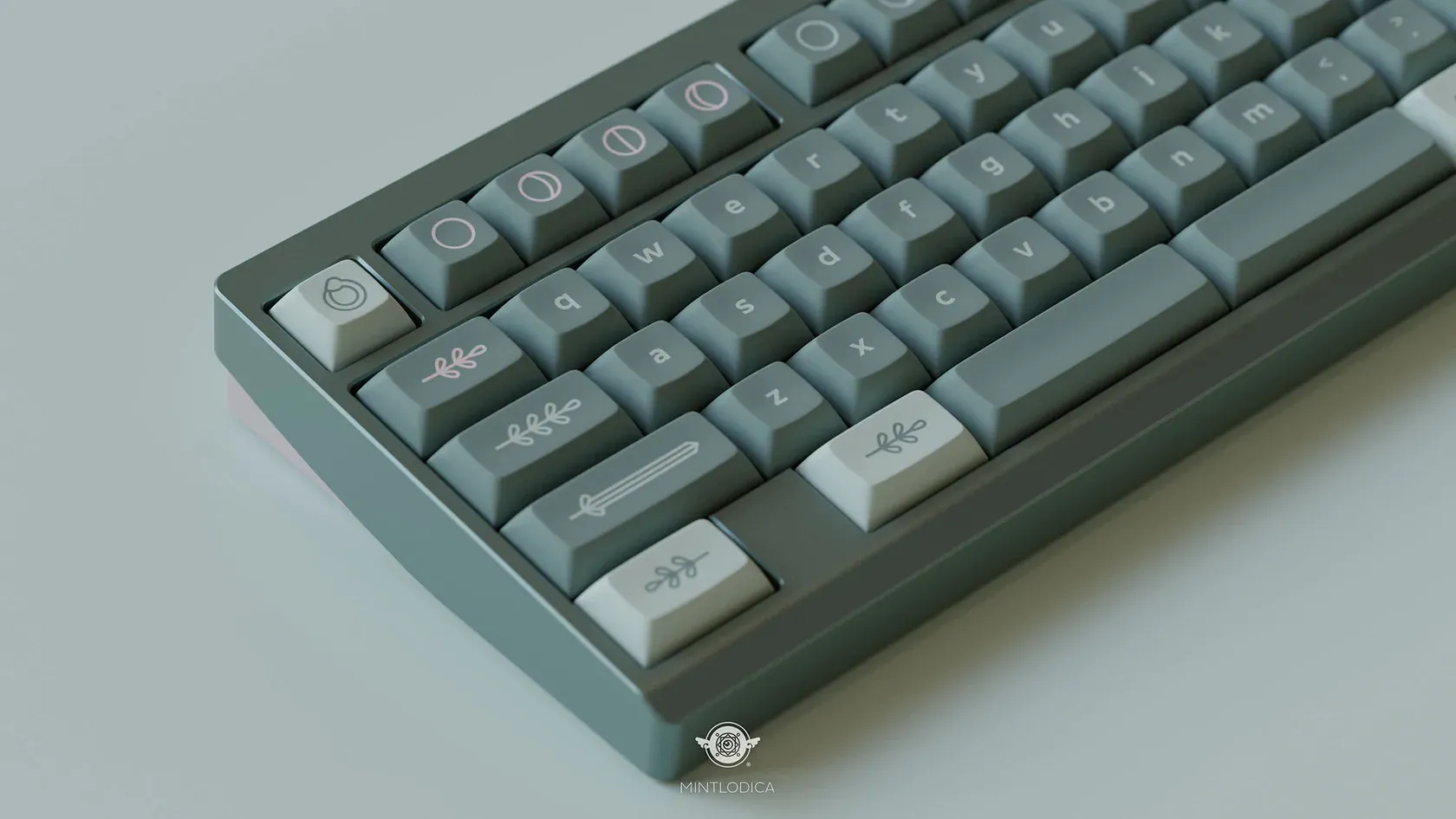 ---
HyperX made a limited edition cozy kitty artisan to keep you company in the last days of winter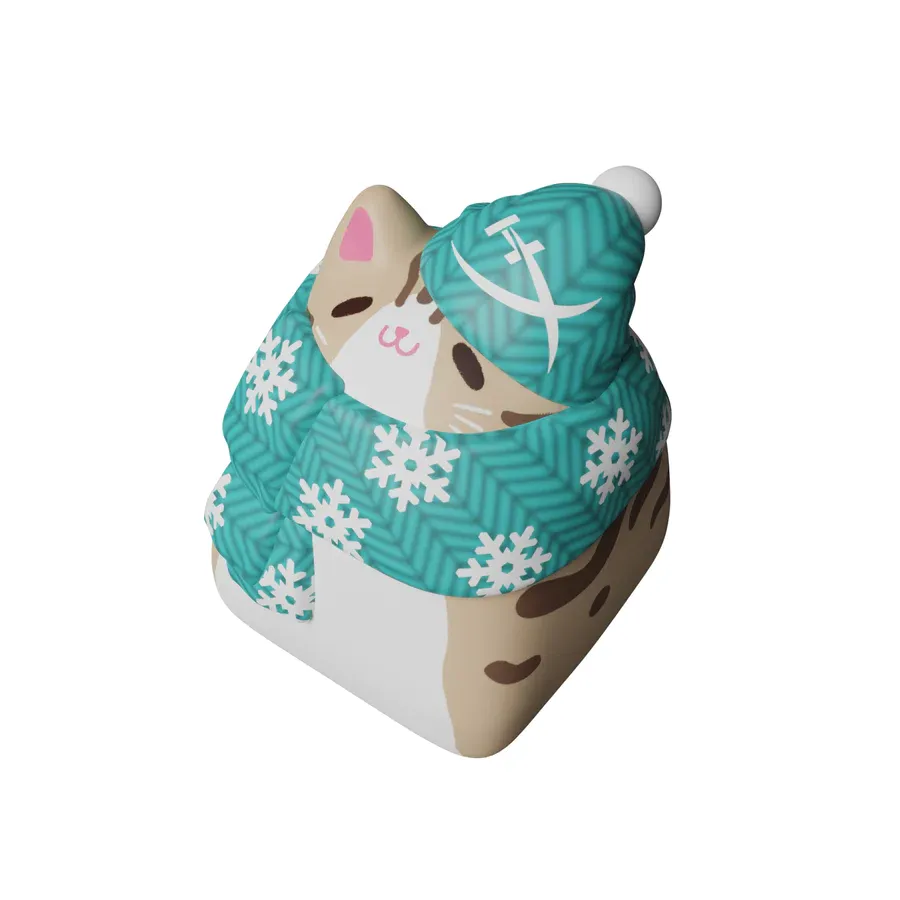 If you're looking to adopt a cute lil' artisan keycap for your mechanical keyboard, HyperX has just opened sales for Coco, a cozy kitty that would look perfectly at home on a teal or blue mechanical keyboard.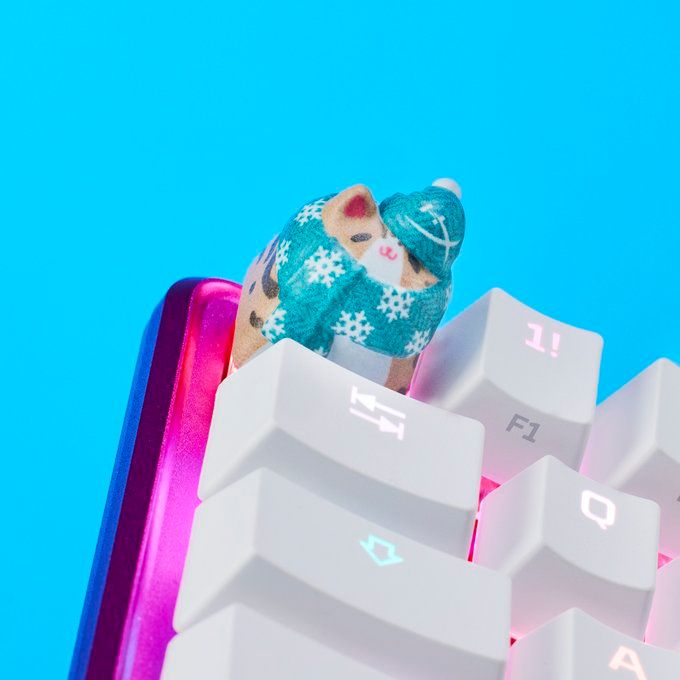 Coco is available for about 24 hours more via HyperX's online store (20 USD), which can be found here.
---
That's all I have for you now, but I'll be back soon with another list when more products are released! Looking forward to seeing what the rest of 2023 brings for us in terms of games and product launches. ◡̈
If you thought this roundup was helpful, please consider sharing it with a friend who also loves cute gaming things! Feel free to also sign up for the newsletter, where you'll get the latest updates (with some bonuses!) summarized for you in a neat lil' package, straight to your inbox! ✿