Happy pre-summer! As the days grow increasingly warmer here on the West Coast, I come bearing news of some gaming-related products I know you probably don't need but thought you might want to know about.
🌷
This post may contain affiliate links, that, when used, allow me to earn a commission at no additional cost to you. This helps me keep this publication running, so thank you so much for your support!
---
This is probably the only pink gaming monitor I've ever seen readily available in the US, ever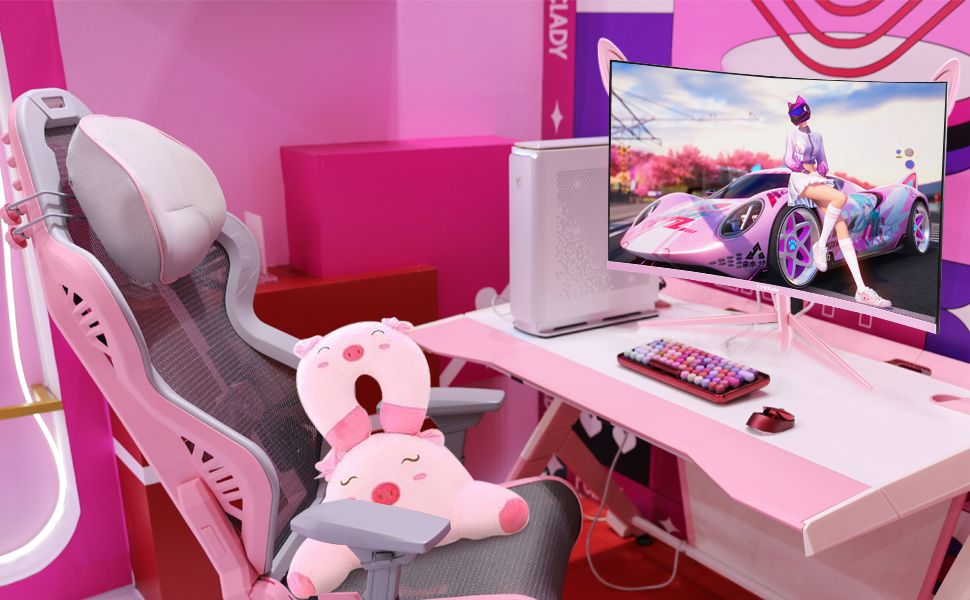 A gaming monitor in a pink colorway readily available in the US market is as rare as a product can get, and the FYHXele FY27FHP Pink Monitor is exactly that. This gaming monitor is not only uniquely pink with a 1800R curve, but it also features a 27-inch 1080p display with a 165Hz refresh rate and AMD Free-Sync support. It also has a built-in speaker (just don't expect great audio quality) and multiple input options, including HDMI and DisplayPort. Whether you're a gamer, just love the aesthetic, or both, this monitor might be worth considering for your own setup.
It's available on Amazon US for 279 USD and comes with kitty ears (yes, you heard correctly).
8bitdo brings some quality pastel-colored, wireless controllers to your setup for that soft aesthetic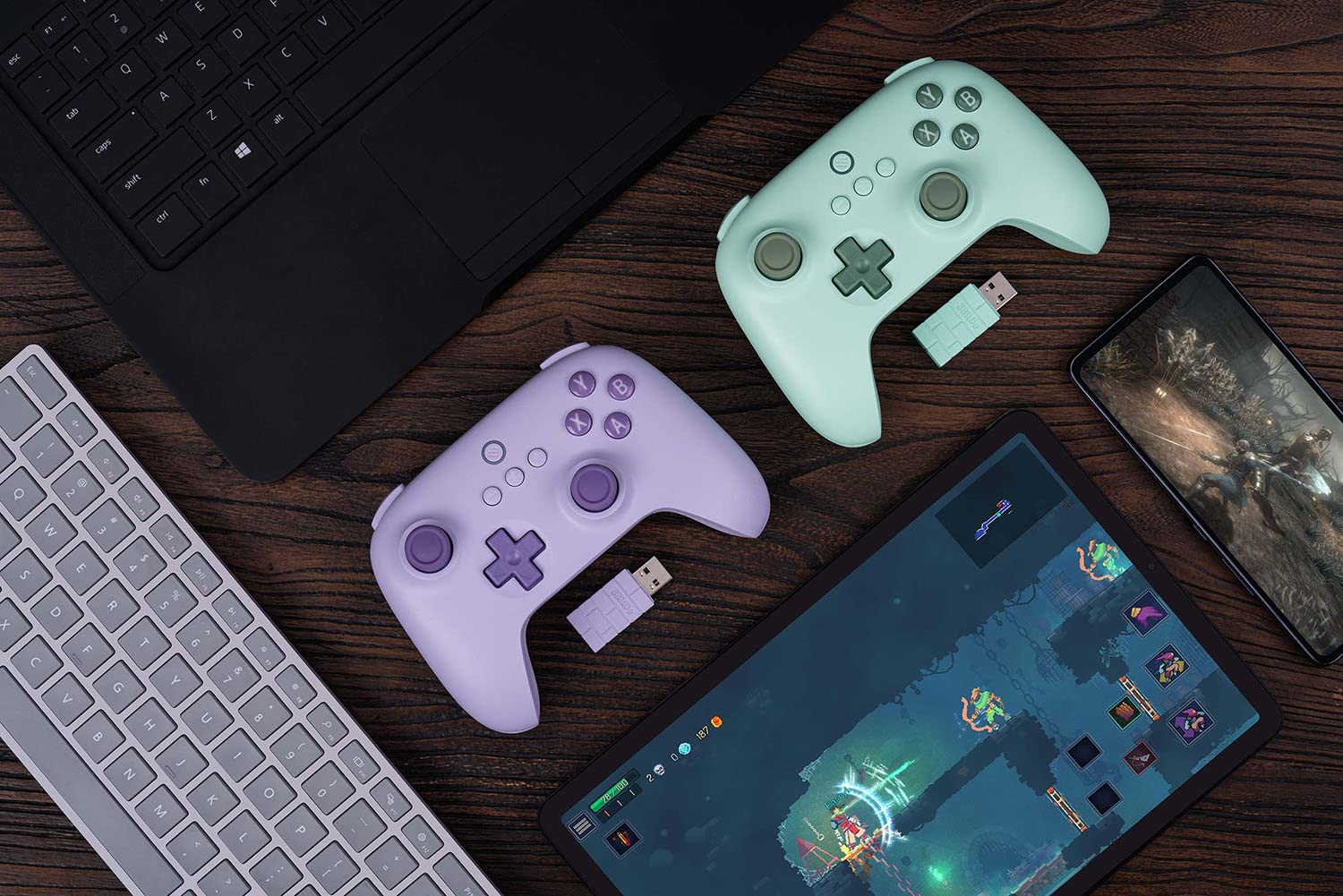 A few of 8bitdo's new wireless controllers come in pastel colors, making them perfect for adding that soft and cute touch to your gaming setup. 8bitdo's peripherals are actually also known for their quality performance (I can vouch for them personally, as I've tried their controllers), making them a great choice for any gamer looking for both style and functionality.
Wired variants of the lilac purple and field green controllers are also available here for 20 USD.
---
Owlab's Voice Mini is an adorable and multitalented macropad ready to be your desktop companion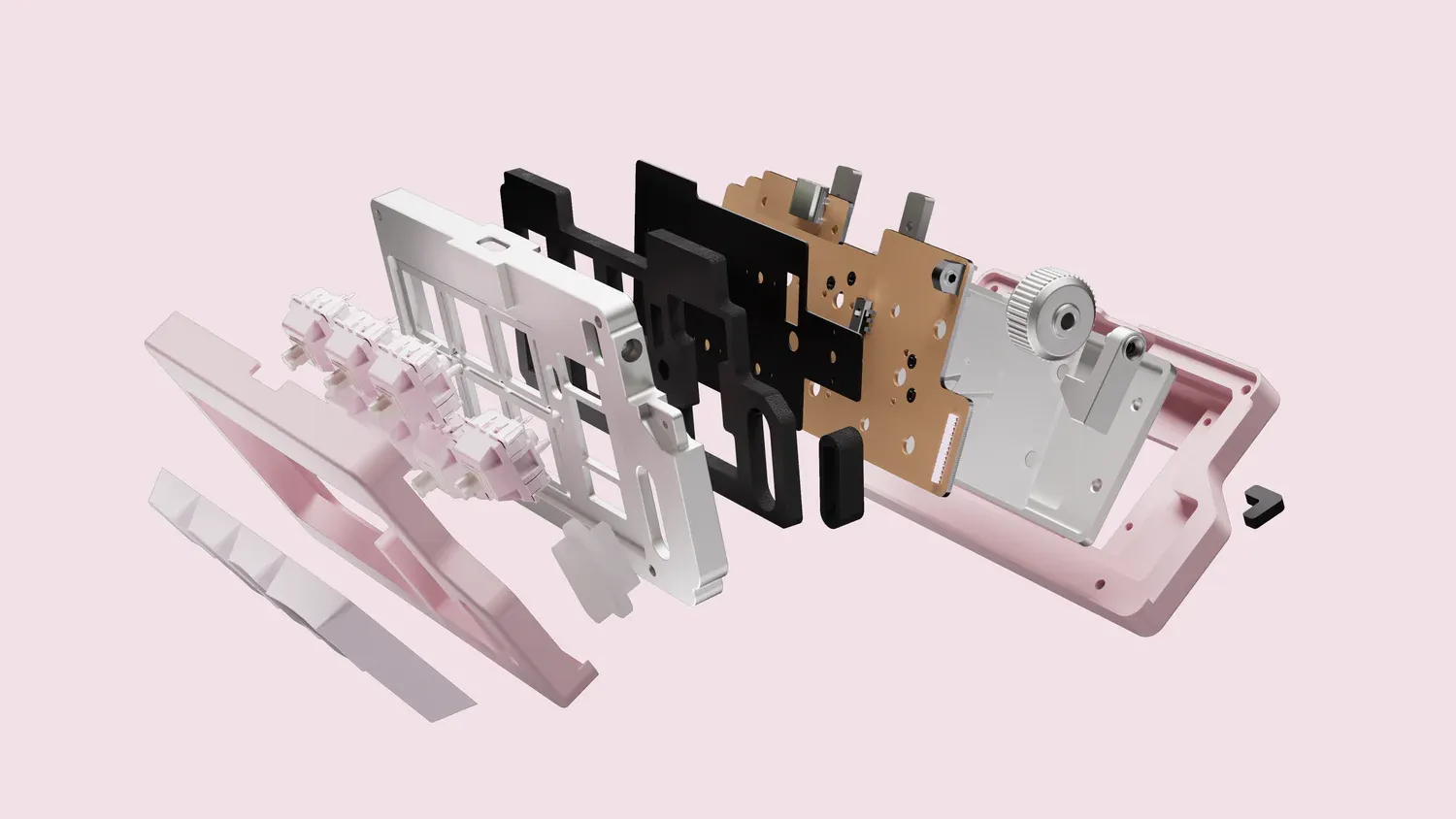 The Owlab's Voice Mini is a versatile 7-key, bluetooth + hotswap enabled macropad that comes in a variety colorways and support for an ISO enter key. You can easily customize the macropad via QK Config, and it also has a rotary wheel you can use to control volume and program to control brightness, among other things. R2 is currently available for pre-order (70 USD).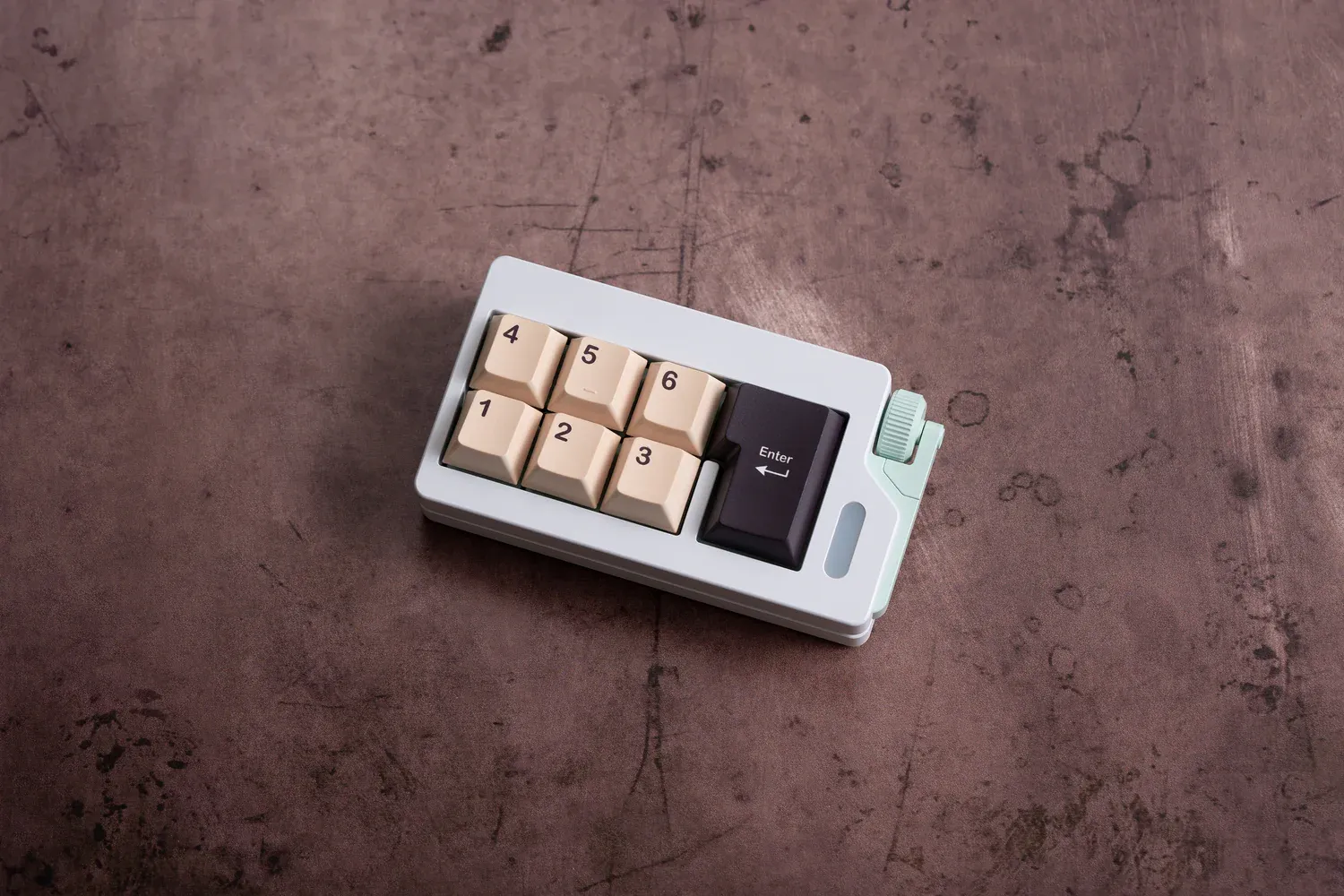 Peach and Petal colorways have been technically discontinued according to Owlab, but some extras are still available through vendors like CandyKeys (EU-based). Keep in mind, however, that QC isn't entirely the best for these macropads—mine has an issue with charging, and I'm still trying to get that sorted with the vendor I bought it from (Divinikey)...
---
Galax's GeForce RTX™ 4070 Ti EX Gamer is completely pink and probably more expensive than it needs to be, but still might be an option for your build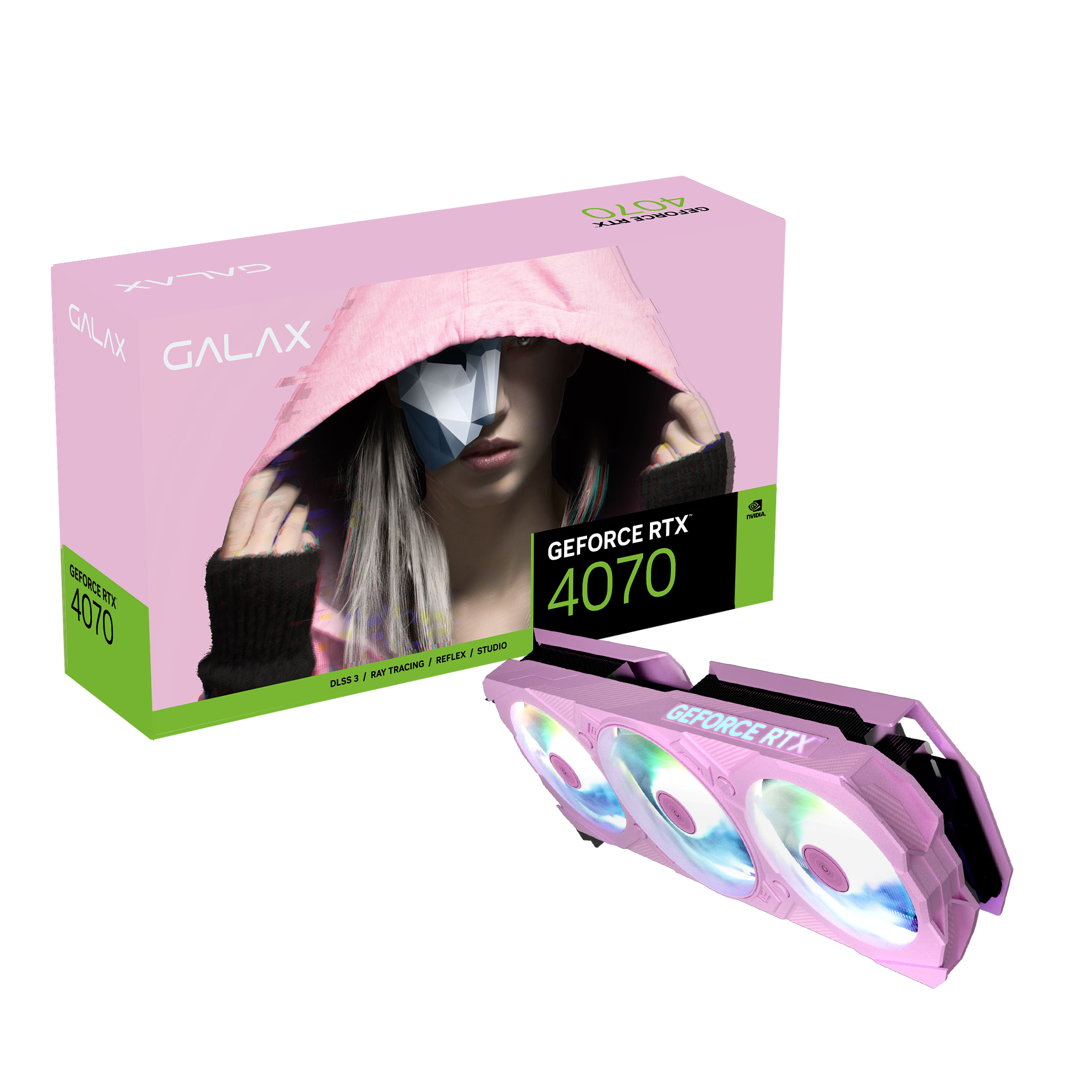 Galax's GeForce RTX™ 4070 Ti EX Gamer is a completely pink graphics card that definitely stands out. I'm not quite sure about its availability in the US, but I've seen it sold at Hong Kong and Singaporean retailers. While it may be more expensive than some other graphics cards on the market, its unique colorway and impressive performance still makes it a great option for gamers looking to build a very pink and very powerful PC.
---
The ROG Ally is the newest powerful PC gaming handheld in town, ready to compete with the Steam Deck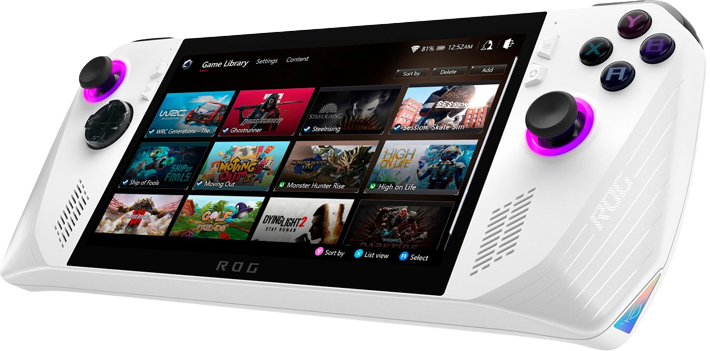 As much as I love my Steam Deck, I'm excited to see more competition in the PC gaming handheld space, and ASUS's ROG Ally is the newest challenger! This device features a 7-inch 1080p, 120Hz FHD display and two variants of AMD Ryzen's Z1 or Z1 Extreme processor. Competitively priced at 599 or 699 USD (depending on which version you're interested in), the ASUS ROG Ally will be available worldwide and at Best Buy for those of us in the US on June 13th, 2023. It's currently available for pre-order on ASUS's official website as well.
ASUS actually gave me the opportunity to try out the ROG Ally and share my first impressions of it in advance of its June 13th, 2023 release date, so you can take a peek at that video here if you're interested. ◡̈
---
If you thought this roundup was helpful, please consider sharing it with a friend who also loves cute gaming things! Feel free to also sign up for the newsletter, where you'll get the latest updates summarized for you in a neat lil' package, straight to your inbox! ✿